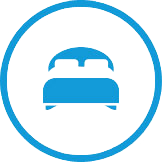 respite programs
"Families feel a great sense of security knowing that their loved one is being cared for by their extended family."
Center House
Center House is a 24/7 loving home away from home for special children. When difficult circumstances at home arise, such as family illness or other extenuating needs, as well as the happy occasion of the birth of a new sibling, the stay can be extended for as long as the family needs. All children who stay at Center House are members of the Center House family, are treated with loving care, and are provided with personal needs such as haircuts, clothing, medication and other basic essentials. Families feel a great sense of security knowing that their loved one is being cared for by their extended family.

A warm and meaningful Shabbat program with home-cooked meals, singing and socialization together with their other Center friends, make it a fully joyful experience.

Families are better able to cope knowing that Center House is always there to provide a home for their special needs child, no matter when or whatever the reason.

After School Program
In a cozy, homey environment, children relax after hours while loving staff and volunteers engage them in story time and play time. Extended hours are available into the evening until bedtime featuring activities such as baking, folding laundry, reading and help with homework. Children who sleep at Center House are prepared for bed and tucked in with a story and goodnight hug. Overnight staff sleeps at Center House and is trained to provide all necessary care. Staff and volunteers provide cheery morning routines of wakeup, breakfast, and dressing, packing briefcases and boarding the school buses.
Max harari disney world trip
The trip allows parents to spend quality vacation time with siblings; it is planned and orchestrated down to the last detail, including addressing all medical needs. The Disney fun is followed by an amazing weekend of love and friendship, with singing, dancing, and warmth. The annual event is a highlight of the year for participants, leaving them with warm memories long after their return.

sunday program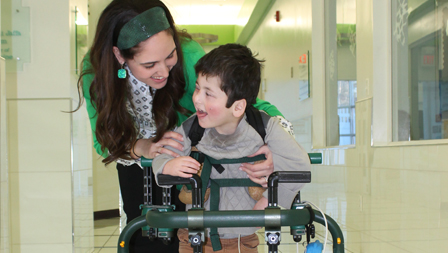 Each Sunday afternoon, the Center's dedicated volunteers give parents a much-needed break by providing special-needs kids with a day full of fun, care, and social interaction. For families with other children at home, this service is a lifesaver.

legal holidays
During the multitude of days and hours without structure or a venue for a special needs child, things can get very challenging for families. The good news? Whenever regular school or structured daycare is out, the Center is in. We provide recreation and loving care for children, and a crucial respite for parents.