news & events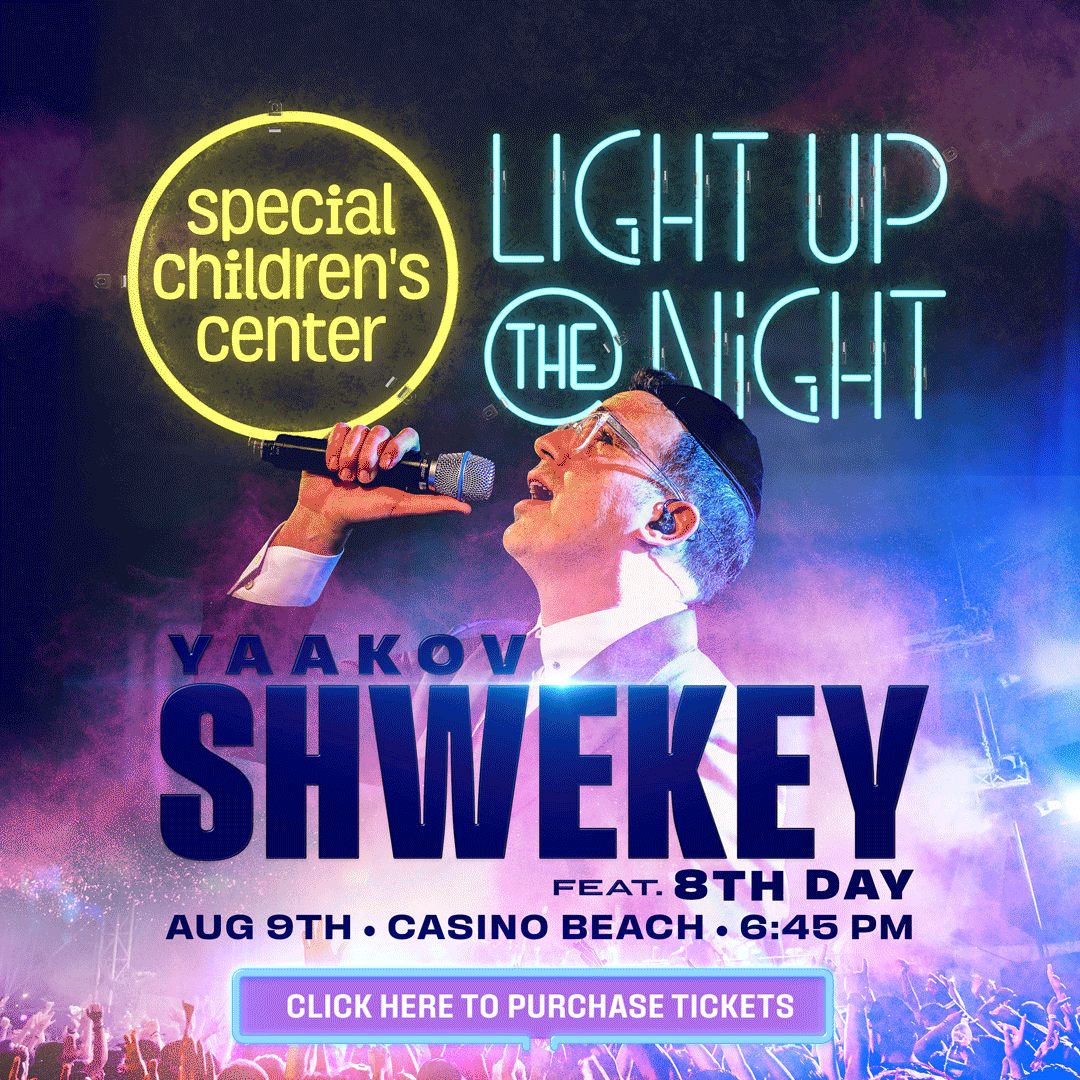 August 17, 2021
Yaakov Shwekey
DSN Casino Beach
Tickets sales opening Friday July 9th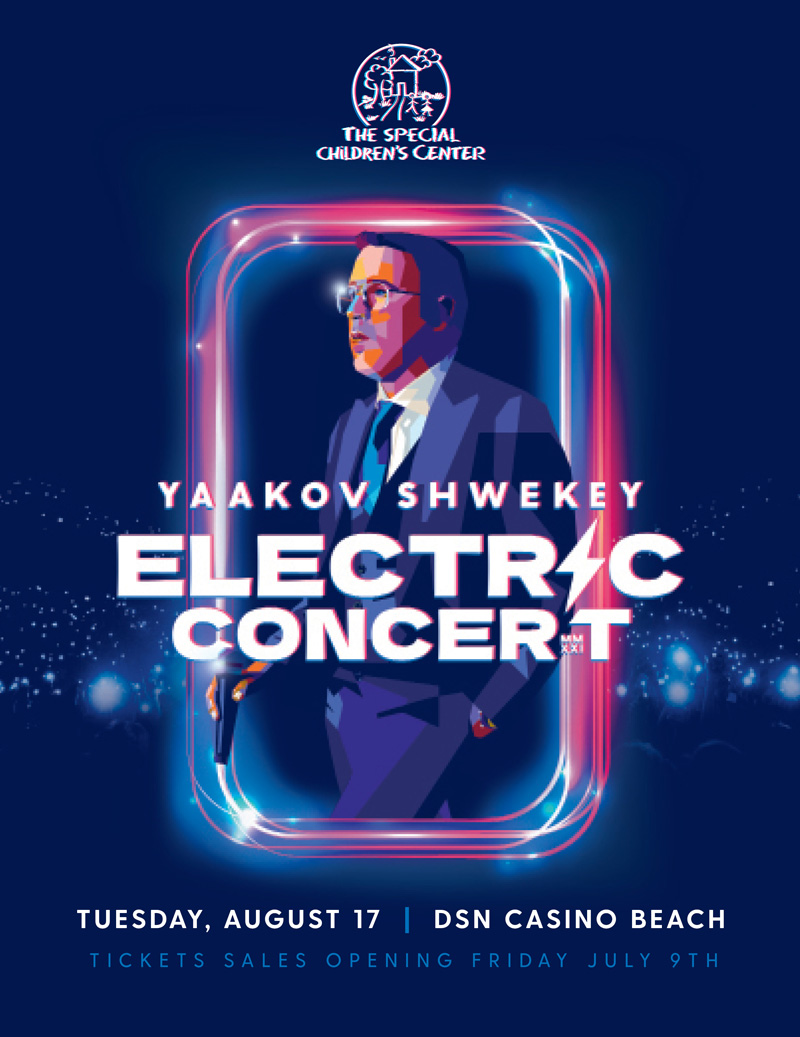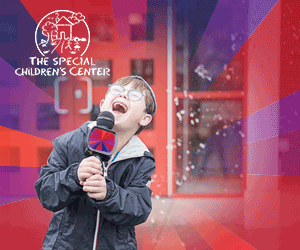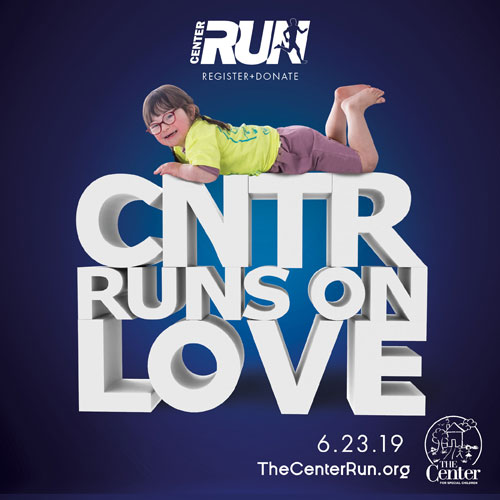 March 18, 2019
An evening of dinner & music with Yaakov Shwekey.
2018-03-22
Registration now Open!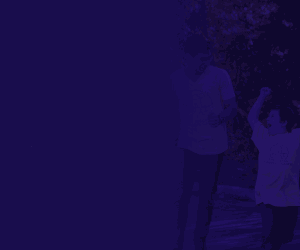 February 12, 2018
Raise the Roof is an elegant cocktail dinner reception followed by a concert starring Yaakov Shwekey.

The event will be entertaining and inspirational and will help improve the lives of hundreds of special needs children and their families.
Anual 2017 Disney Trip
January 22, 2017
What an amazing week we had in Orlando! From Magic Kingdom to Seaworld, Animal Kingdom to Lego land this week was a dream come true! Over 80 people had a blast at laser tag, face painting and even bunji Jumping! Wednesday night we had a gorgeous dinner on the water with singing and dancing with Yaakov Shwekey! Check out our pictures in the gallery.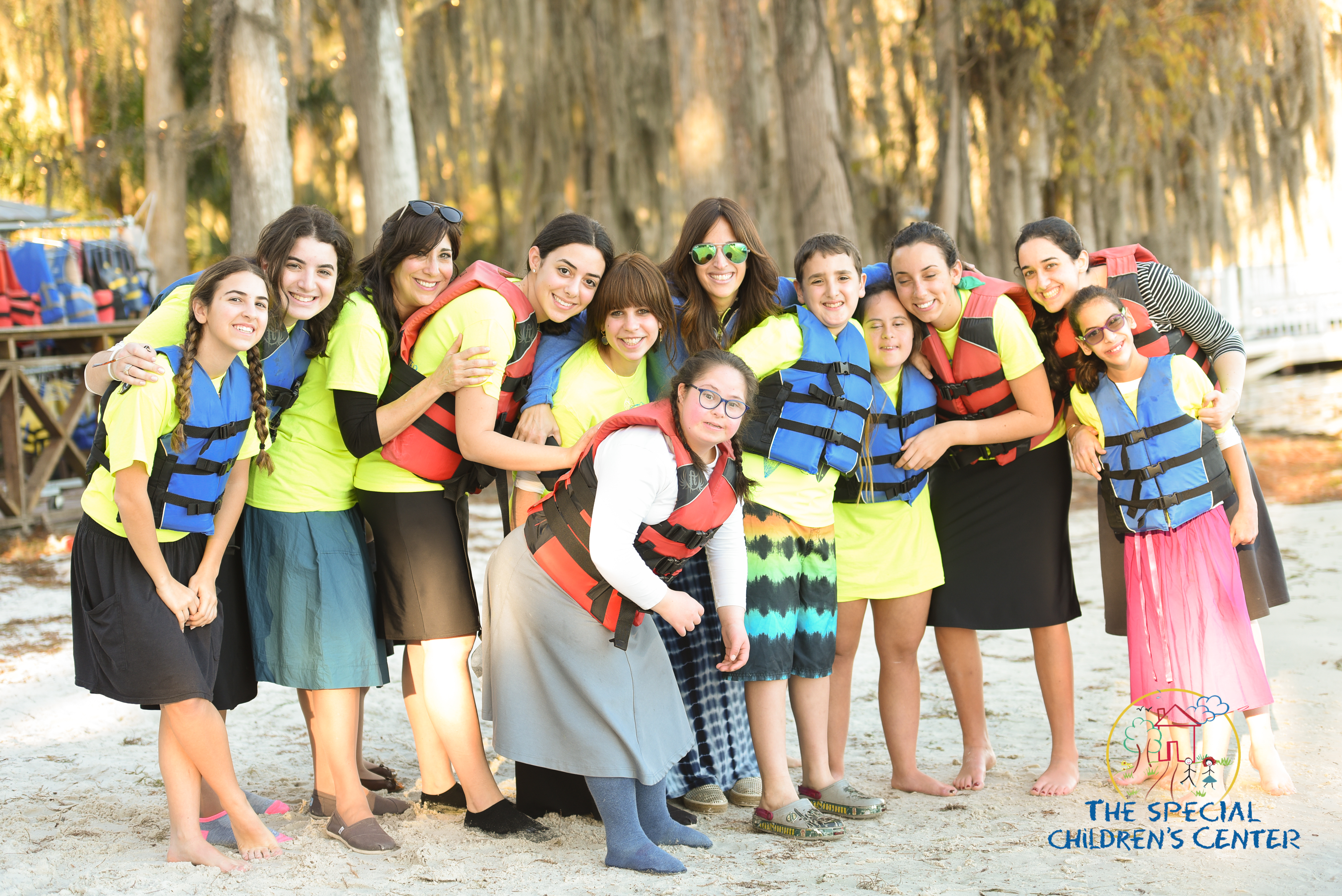 Annual Chanuka Concert
2016-12-10
For all our Center children and their families! Can't wait to see you all there!
Volunteer Recruitment
September 20, 2016
Join us for an incredible evening with Mrs. Brenda Katina and see how you can join our Center Family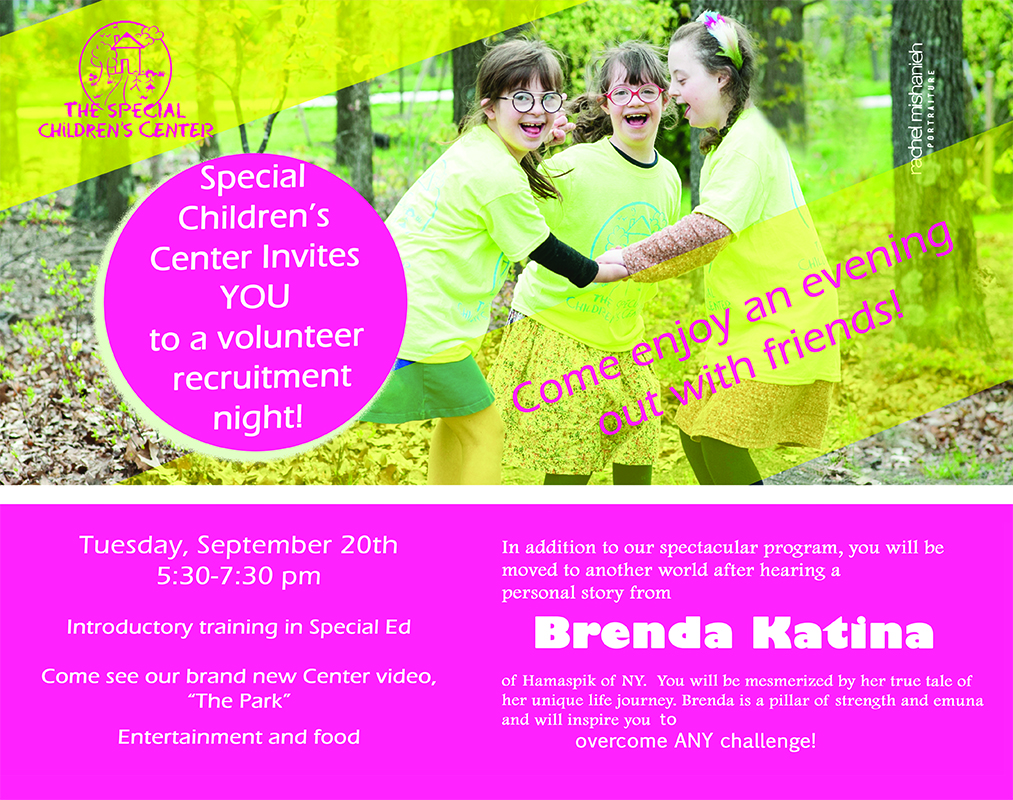 Jog4Center 2016
September 11, 2016
Come cheer our joggers on!
April 08, 2016
One of the Center's many respite programs is our pre Pesach Shabbaton. The long weekend gives the families some extra time during the hectic erev Yom Tov frenzy. This past shabbos the Center boys were treated to a weekend Retreat at a hotel in New Jersey . A group of over 80 enjoyed beautiful seuda's with lots of singing, lively dancing and interactive activities. There was a full program to keep them entertained on the long day. We ended off the Shabbos with a delicious Melava Malka from Circa and Singing and Dancing with Yaakov Shwekey. As the busses loaded Sunday morning it was evident from the smiles on every child's face what a wonderful Shabbos they all experienced. We'd like to thank our dear volunteers for your endless dedication, The Center wouldn't manage without you! Chag Kosher V' sameach
Shlomo Yehuda Rechnitz and The Special Children's Center make a Lakewood boy\'s Dream Come True!
March 01, 2016
"I'm going to Eretz Yisroel on Sunday, let's make this boy's dream come true," Shlomo Yehuda Rechnitz - a philanthropist and giver of epic proportions - told singer Yaakov Shwekey on Thursday. And true it came. After reading our article about Chaim Leiby's dream to go to Eretz Yisroel - and the Go Fund Me page set up to try and raise money to make it happen - Shlomo Yehuda and his huge heart immediately sprung into action. "I want to take him along," Shlomo Yehuda told Yaakov Shwekey, one of the founders of the Special Children's Center in Lakewood, and a close friend of Cham Leiby, a Lakewood boy with a debilitating disability. But to make the dream come true in one business day, was a lot more of a dream that anyone expected, but with the right people backed by tremendous Siyata D'Shmaya, anything is possible. On Friday morning, the first thing that needed to be done was get clearance from the doctors. After much work that included information about the trip and quipment and more, the doctors approved. "There was cheering and clapping when we got the approval," Mrs. Jeanine Shwekey told TLS. But that cheering was short-lived, when they found out at about 2 PM on Friday afternoon that Chaim Leiby's passport was expired. "This was a hig hurdle, and seemed like a trip-killer. We're talking a couple hour left to the week," Shwekey said. Lots of phone calls were made, but nobody could help - well, almost nobody. "We called Shlomo Yehuda and told him the passport was expired, and he immediately told us to call Askan Rabbi Tzvi Gluck." A phone call was placed to Rabbi Gluck, but their last hopeswere dashed when they found out he's in Poland. Now we were really stuck," Mrs. Shwekey said. Shabbos came, and the group had almost no hope for this trip to happen, until the display of the Yad Hashem was seen once again. At about 2:30 AM on Motzei Shabbos, Mrs. Shwekey received a message from Rabbi Gluck, saying "please call me." Suddenly, there was hope once again. Despite it being the weekend, Rabbi Gluck got to work, and left no stone unturned to make sure Chaim Leiby's dream could still come true. "Rabbi Gluck worked miracles," said Mrs. Shwekey. By 4 PM on Sunday, just seven hours before takeoff, the passport was in, and it was a go. Once the green light was given, many others sprung into action. Simcha Shain, a veteran Lakewood Hatzolah Paramedic, and Flight Medic from Jet911, swiftly gathered the equipment and everything else that was needed, and he was on his way to the airport. About half the plane - a small jet - was filled with medical equipment, as they prepared for takeoff with Shlomo Yehuda, Yaakov and Mrs. Shwekey, Mrs. Chaya Bender, Freddy Friedman, and Chaim Leiby's devoted counselor Chaim Birnhack, who together with medical personnel tended to The plane took off, and the historic trip got underway. All was quiet on the flight, until a few hours ago - about a half hour before landing. "Oh my goodness, oh my goodness, I feel the Kedusha of Eretz Yisroel," Chaim Leiby exclaimed excitedly, loud enough to wake up the others on the plane." Everyone wake up, we're in Erezt Yisroel." Hearing Chaim Leiby so excited, was enough to move everyone on that plane. "The flight attendant, the pilot and co-pilot were all in tears," Mrs. Shwekey related. Upon arrival, members of the Zaka team - who Simcha Shain contacted ahead of time - were on hand to assist with whatever was still needed to ensure everything in Eretz Yisroel went as smoothly as possible. There are only three words to describe such a trip, made possible by one of Kal Yisroel's biggest hearts: Mi K'amcha Yisroel!
The Special Children Center Magically makes dreams come true on the Max Harari Disney Trip 2016
01/31/2016
On a cold, wintery morning on the 24th of January, 60 people made their way to their city's rendezvous point to embark on a week-long trip to hot and sunny Florida. The fact that New York was hit by winter storm Jonas the night before was irrelevant because our flight was miraculously still on time. As I arrived at the SCC in Brooklyn, NY to catch my ride to the airport, it hit me; this trip wasn't going to be ordinary. Green T-shirts were moving about everywhere, accompanying campers to their respective vans. This trip was going to be, in every sense of the word, special.

I got into the van with my camper, guitar, and my backpack ready to knock this one outta the park. This trip was going to be awesome! We arrived at Newark International to the rest of our group cheering, hugging, and singing us in. We're all sitting around eating our Terra blue chips and getting to know our co-counselors when we hear the news: we're delayed. But our spirits are not to be broken so we all sit down and I pull out my guitar and we start jamming. Right there. On the airport floor. Luckily, we had Alex our videographer with us because it was truly a moment to freeze forever.

Six hours later: Campers and counselors are riding up and down the escalators chanting our camp song,"Center are you ready……Center you are mine." Center was mine. Every staff member, every camper felt like they belonged. Center became our family and the trip hadn't even begun.

A couple of hours later and we still hadn't taken off when our head staff Shani Gross walked over to me and handed me a drink saying, "that man over there just came over to me with two bottles of water saying, 'I see that counselor and camper over there and they both look like they could use a drink. Here, take this and continue doing the amazing work that you guys do." Our energy was infectious in that airport and we saw exactly where this was going.

We arrived in Orlando to a sprawling mansion with 14 bedrooms, a game room, indoor theatre, gorgeous pool, and an incredible meal prepared for us by our chef Chaim Meir Rotberg and his team. We ate until we could eat no more and we went to bed.

But this trip kept on getting better and better. We woke up bright and early, loaded the vans and we were off to see Shamu! SeaWorld was unreal. My camper and I sat in the splash zone during the shows but those water bottle water fights coupled with the smile on my camper's face took the cake.

But we didn't stop with dolphins and whales. We were in it for the long haul so the next day of our trip, we took over Disney's Animal Kingdom. We danced while listening to African music and went on roller coasters. We watched the most incredible musical performances from Finding Nemo and The Lion King. We did just about everything there was to do in that park because for the Special Children Center, we either go big or go home and we weren't about to go home just yet.

Magic Kingdom had us in high spirits. The rain wasn't gonna stop my camper from dancing it out at the parade and- "It's a small world", that was a blast!

Orlando rocked but Rachel Mishanieh had more for us in store for the next part of our trip. We were heading to the Trump International hotel in Miami for the weekend. On the way to Miami, we get a call, "guys, we're going jet boating!!!" The excitement was tangible, the music in that van pumping. As I held my camper's hand, the driver of that jet boating gave his signal and water came crashing down on us as our boat ended its 360 degree turn.

We dried up and arrived at the hotel to individually package lunches for all of us from Avi Bitton, the owner of Blaze who generously hosted our girls' trip at his restaurant. We quickly ate, showered, and got dressed so we could begin our shabbat experience with Yaakov Shwekey.

We ate, sang, danced, and prayed at the Beit Rambam Shul but most of all, we felt spiritually uplifted during that Shabbat. At the culmination of Shabbat, the music, an expression of the soul united us together as the walls of the hotel vibrated from our voices.

We sing havdala and we're sent off to our rooms to change for our private concert with Yaakov Shwekey. Ten minutes and we're out. The feeling in that room is not one that I can describe with words. It was a "you had to be there" experience as you danced with your camper after creating an incredible bond that will hopefully take you through the year until you could experience that feeling again.

Looking back, I can't describe the experience I had without feeling a plethora of emotion. I gave my all to my camper and as I gave him back to his parents, I felt that I was giving them back a piece of myself. The smile on my camper's face each morning as I called his name to wake him up is an image that I can't forget because in life, those incredibly special moments are the ones that leave the greatest impact on you. The Special Children Center gave me the opportunity to give someone else the greatest time of their life but by the end of the trip, my camper had given me the greatest time of my life. I felt that my camper was my best friend. I knew him like a book. I had thought that I was joining the trip to give him my all but the trip resulted in the greatest feeling of all. One that is truly Special.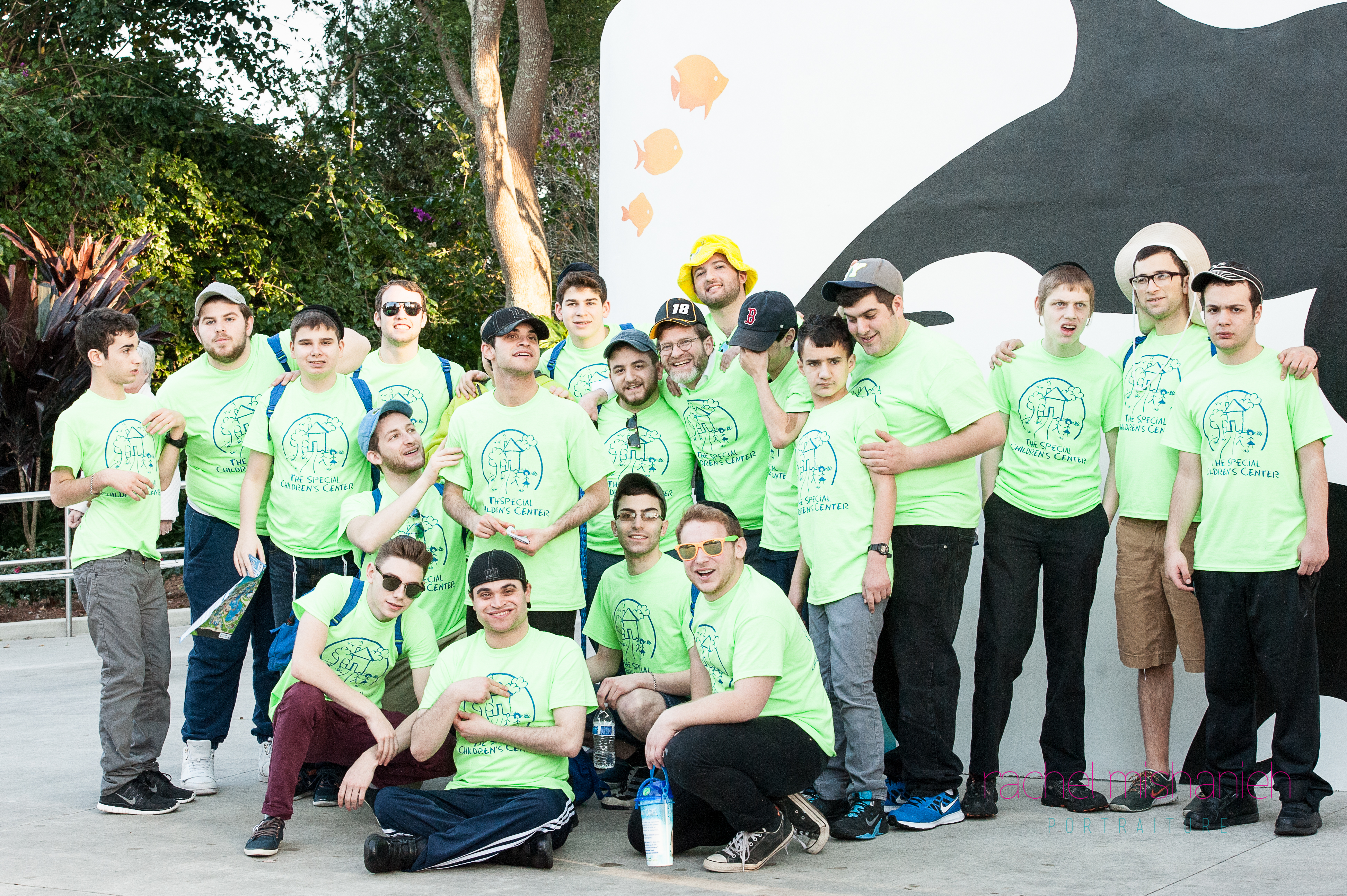 Disney Trip 2016!
1/7/2016
We are all SUPER excited for our upcoming Disney Trip!Our boys group and girl's group are each staying in magnificent homes! We will be visiting Parks, Shows and so much more! We'll spend Shabbos in Miami to catch some sun! Can't wait!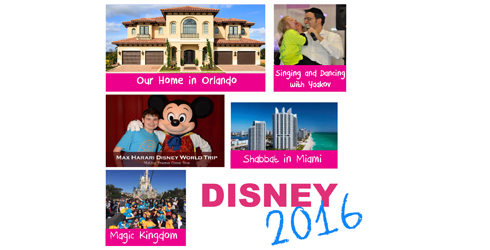 Bistritzky Family Group Home Ribbon Cutting
November 12, 2015
August 30, 2015
On Sunday, August 30th, we will be conducting our Annual Jog4Center Event. It's an incredible opportunity for you to join our special work. The runners will be presented with a 5K run that starts with a bang and ends with a giant celebration: a sumptuous nothing-held-back barbecue.

There are lots of ways you can participate!

Do the Jog - Join us as a runner!
Sponsor a Jogger - Help keep the Center running!
The High Road - Join as a Donor!
Please join us in helping the Special Children's Center continue to provide their nonstop care.

Remember: when a special child is born, the entire family's life is impacted - forever. The Special Children's Center is there for families every step of the way - from the first phone call and the initial stages through childhood, teenage years and adulthood. There is no struggle or challenge that a family will ever face alone - because The Special Children's Center is in it for life. Hundreds of families rely on us - can we rely on you? More information for Jog4Center Junior will be forthcoming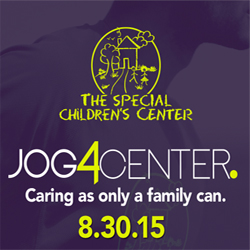 July 02, 2015
The Special Run is a walk or run (your choice!) that is filled with beaming lights, pumping music, and other awesome glow in the dark features. It is an opportunity for you to share an epic night with your friends and family, while celebrating a very special cause. Get ready for an emotional night you'll never forget!
April 26, 2015
Enjoy a night out with friends. Taste the food industry's newest products. Savor the flavors of a delicious cuisine. Be uplifted by our inspiring speaker. Join our Chinese Auction. Support this unique cause.
Special children visit the Inspection Department
Special children from the Special Children's Center today unexpectedly showed up at the Inspection Department with letters.
Letters, personalized with the children's artwork, were intended to thank the Inspection Department for their efficiency in processing the necessary paper work allowing the Center to occupy the new space on their campus.

"It was very touching," said Director Mike Saccomanno.